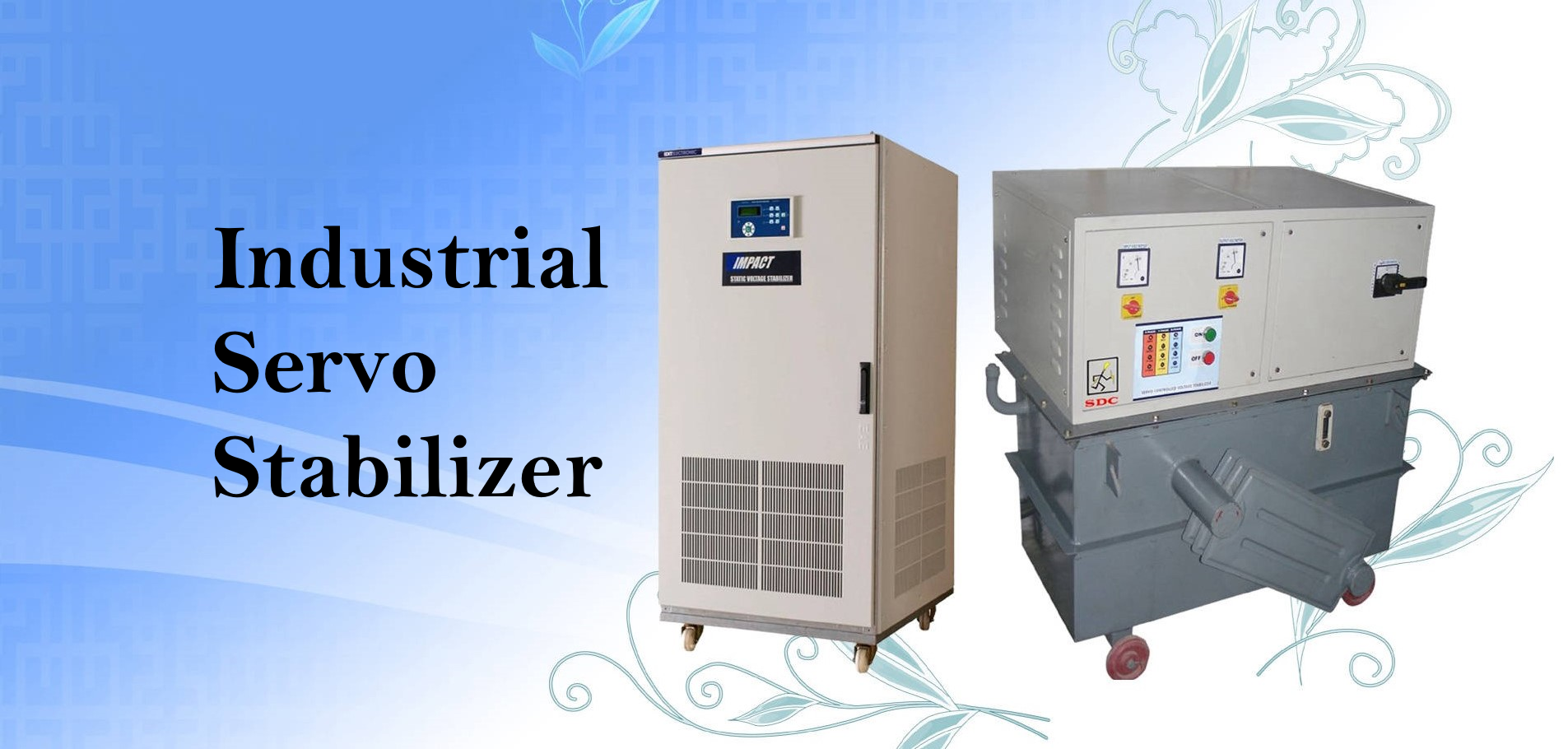 Voltage Stabilizer
servo voltage stabilizer is a stabilizer which constantly monitors the output voltage and controls variations in the input voltage by the movements of a motor. In other words, it automatically regulates the voltage. This motor decides the output voltage on the transformer. It is considered to be a cheap and good voltage stabilizer. This is a perfect solution to protect the appliances from voltage fluctuations. HI-TECH India the leaders in voltage stabilizer manufacturers, offers advanced micro controller based voltage stabilizers.
A stabilizer is highly important for optimum performance of any electrical or electronic equipment that maintains input mains voltage stability. A fluctuation, be it a high voltage or low voltage can prove harmful on the voltage-sensitive devices. Hence, a solution has been identified by servo stabilizer manufacturers that will guarantee that the voltage will be under the safety limits. The stabilizer ensures that the load is operated within safety limits and machines operate at a better efficiency avoiding losses.
HI-TECH is the premier voltage stabilizer manufacturers in Jalgaon & Jalgaon offers specially designed solutions. These solutions are created using the advanced microcontroller in which the voltage stabilizer provides precise and accurate correction with a feature of auto-calibration. As innovative servo stabilizer manufacturers in India, we have been employing an instant response system using a feedback mechanism to enhance the correction of automatic voltage stabilizer.
Outstanding Features
Consistent and fixed supply of voltage
High Efficiency
No phase shift
Output adjustment possible
High speed correction
No effect on power factor
Output adjustment possible
+/- 1% regulation of output
Stabilizer designed for Generater Compatible
Auto/Manual operation facility
No wave distortion
Voltage Range (Input) 90V to 290V
High Voltage Cut-off on 290V Input and 240V Output
It can Spot all electrical appliances
It turns on delay 5 seconds
Available with Primary switching technology
It can perform in wide input range
Single Phase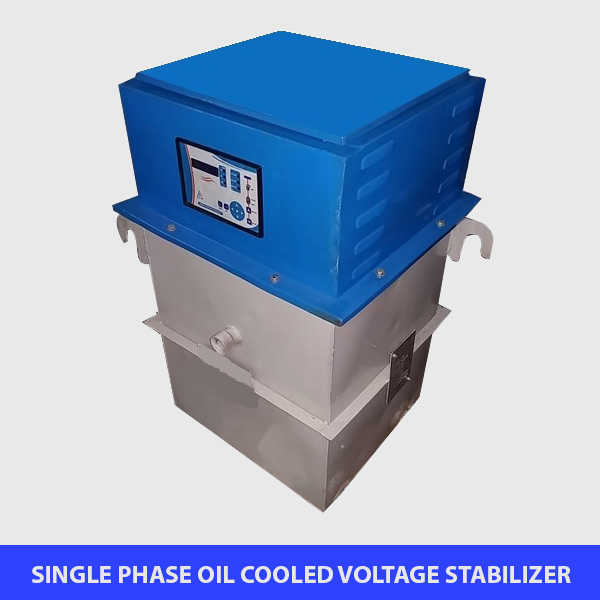 Rating
1KVA - 60KVA
Input Voltage
140 V to 300V
150 V to 270V
170 V to 270V
1 Phase, 50 Hz
Input frequency
47 Hz TO 53 Hz
Output Voltage
1 Phase, 50 Hz
230 +/- 1%
220 +/- 1%
240 +/- 1%
Voltage Regulation
+/- 1%
Motorization
AC Motor
Efficiency
Better Than 98%
Cooling
Oil Cooled Upto 300KVA (SPOC)
Air Cooled Upto 100KVA (SPAC)
Waveform distortion
Nil
Rate of Corrections
Usually 25V/Sec/Phase but depends on rating.
O/P Voltage Adjustment
By means of programming.
Controls
Auto / Manual
Microprocessor Based Control In Auto Mode
Protection /Specification
Under/Over voltage cut off by contactor
Short Circuit Protection
Overload & Short Circuits Protection By MCCB
Phase & Neutral reversal
Indication
Fix & Scrolling LCD Window to see all the Standard I/P & O/P Parameters of the Stabilizer.
Additional features
Inbuilt Manual bypass switch
Three Phase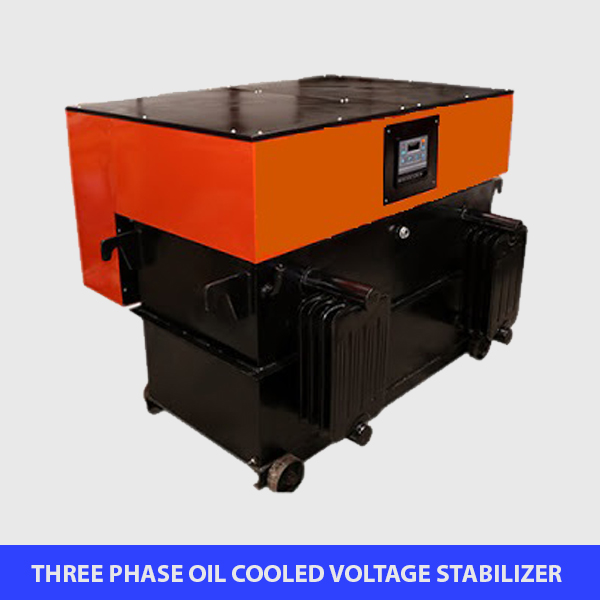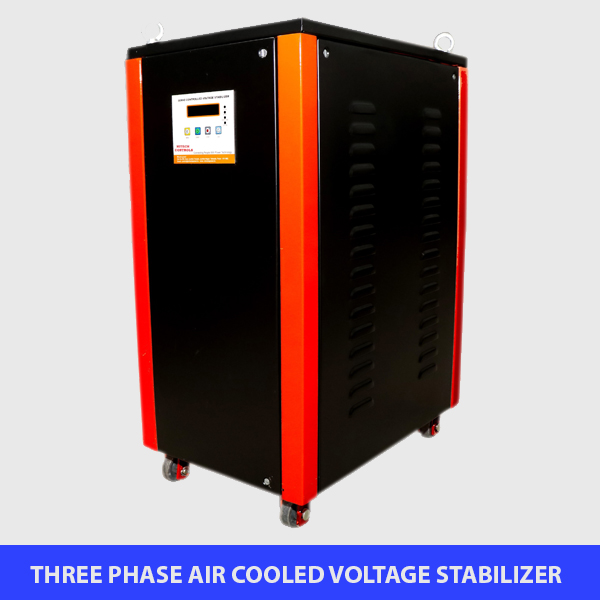 Rating (3PH-3PH)
5KVA - 3000KVA(Microprocessor Based)
Input Voltage
300 V to 500V
340 V to 480V
360 V to 470V
3 Phase, 4 Wires, 50 Hz, Unbalance
Input frequency
47 Hz TO 53 Hz
Output Voltage
415 +/- 1%
3 Phase, 4 Wires, 50 Hz, Unbalance
Voltage Regulation
+/- 1%
Motorization
AC Motor
Efficiency
Better Than 98%
Cooling
Oil Cooled Upto 3000KVA (TPOC)
Air Cooled Upto 200KVA (TPAC)
Waveform distortion
Nil
Rate of Corrections
Usually 50V/Sec/Phase but depends on rating.
O/P Voltage Adjustment
By means of programming.
Controls
Auto / Manual
In Auto Mode Microprocessor Controls
Protection /Specification
Under/Over voltage cut off by contactor
Short Circuit Protection
Overload & Short Circuits Protection By MCCB
Phase & Neutral reversal
Single Phasing Preventer.
Indication
Fix & Scrolling LCD Window to see all the Standard I/P & O/P Parameters of the Stabilizer.
Additional features
Inbuilt Manual bypass switch