Solutions we Provide
1. CAPEX (Capital Expenditure Model)
It is the most common form of the solar power plant business model in India. In this model, the customer generally hires a solar EPC (Engineering, Procurement, and Construction) company that provides the installation of the entire solar power system and hands over access to the consumer.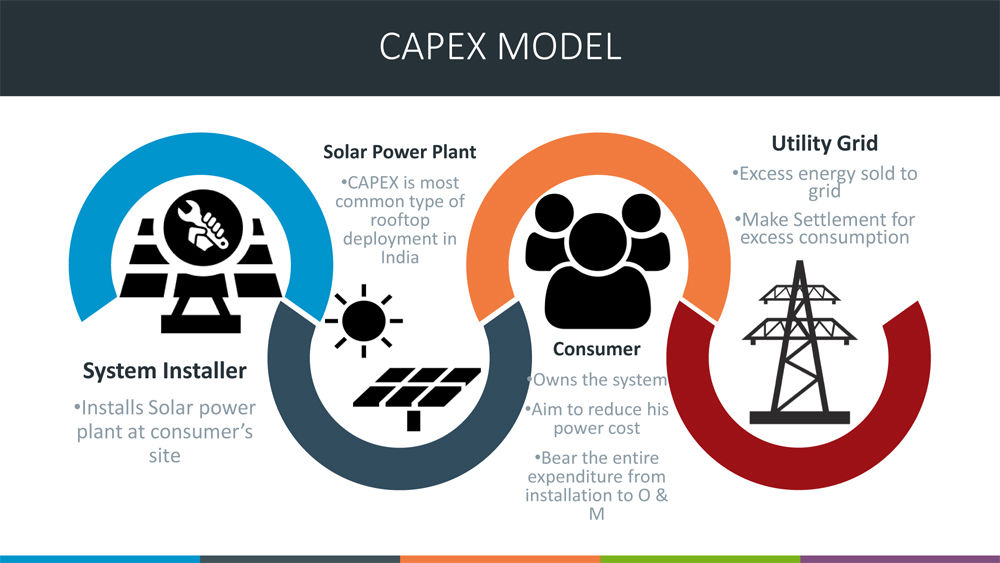 2. OPEX (Operating Expenditure Model)
Here the RESCO developer invests in solar rooftop assets, and sells the generated power to the building owner in favour of a lower solar power tariff. The excess power could be sold by the building owner to the utility through a net metering system. The highly skilled and dedicated EPC Team at Hi-Tech Solar assures the completion of each solar plant from concept to commissioning including its operation and maintenance for the complete lifespan of the plant.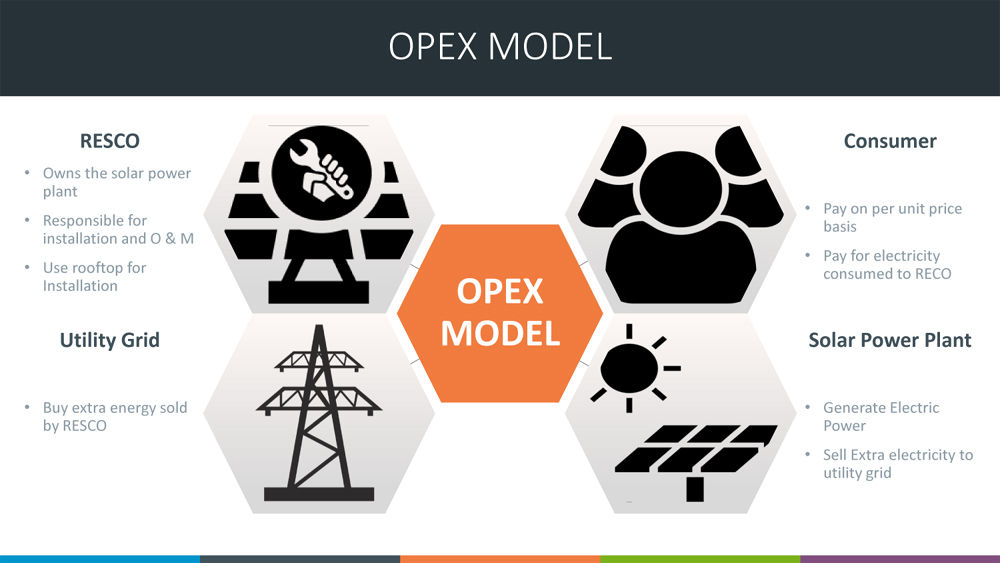 Comparision Betwen CAPEX AND OPEX